Holocaust Handbooks & Documentaries (At CODOH)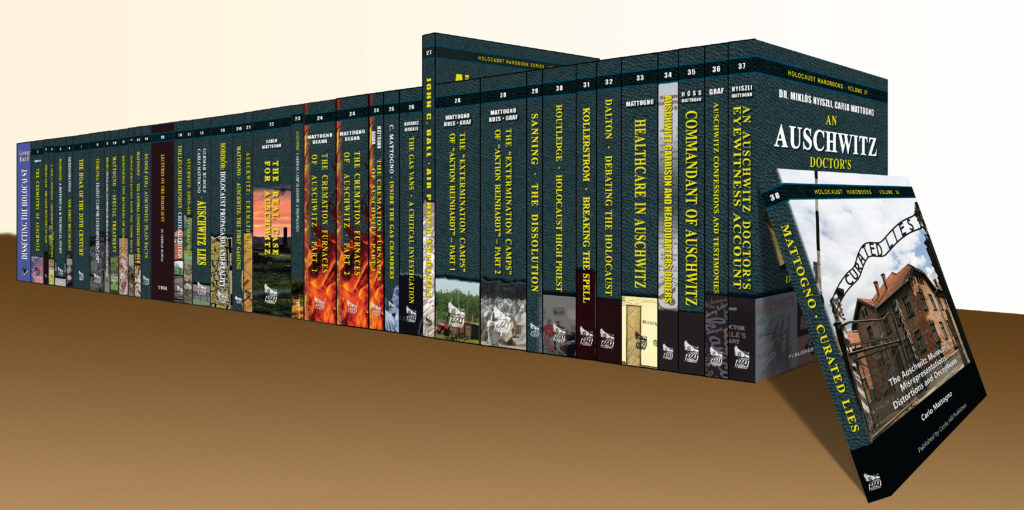 Castle Hill Publishers launched the Holocaust Handbooks series in 2000, and the Holocaust Documentaries series in 2015. Their purpose is to encompass in one place books and videos dealing with specific or general issues of "the Holocaust" from a revisionist – i.e. critical, unorthodox – point of view. The goals of these series are twofold:
Publish university-style quality studies on special topics which can attract the attention and respect of scholars in the field.
Publish popular books and videos which can enlighten average readers and viewer about revisionist points of view.
To insure a high quality, all publications of these series are peer-reviewed by selected and knowledgeable scholars.
---
HOLOCAUST HANDBOOKS HOMEPAGE:  http://holocausthandbooks.com/index.php?main_page=3
YOUTUBE CHANNEL: https://www.youtube.com/channel/UC-ZmG6XcabgeUxY7_tpgppQ